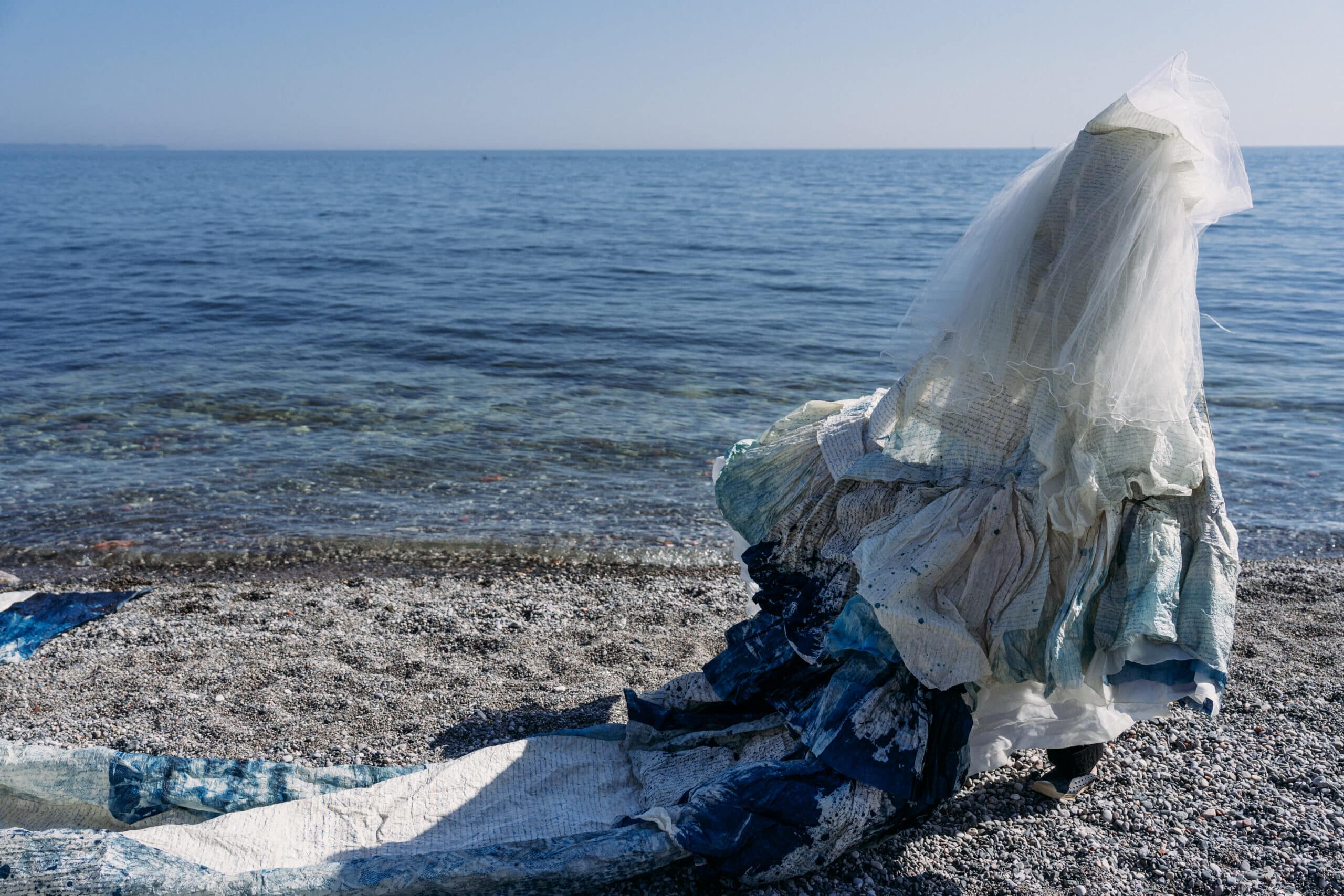 Soaked in words from plunges into daily creative rituals and collected writings on belonging, The Dowsing Dress holds ley lines for divining unseen influences.
Lifting the veils of inheritance summons resistance and acceptance as new vows are consciously expressed.
The iconography of the dress is overwritten as cloak, draper, selvage and witness to experience.
Materials: Traces of the artist's wedding dress, Japanese paper, ink, cyanotype blueprints, journal entries.
2023